These are the pictures Melissa and I took while standing outside the Paramount Theatre in Austin at Kristen's premiere of The Runaways. Honestly, I was expecting a much bigger crowd, especially since we got there about ten minutes before the premiere started. Melissa and I were bolting to the front doors in order to see Kristen! (In a non-stalkerish way of course) It's funny because I always thought I'd maintain my cool if I saw her or Rob. It seemed pretty easy, just hold my excitement inside, that way I wouldn't freak them out if they actually saw me. Nope…not me, I kept hearing "OMG KRISTEN!!!!!" coming out of my mouth. Sweet jesus!..haha Such an amazing night though! One of the best!!



Here's some pictures so you can see just how close we really were: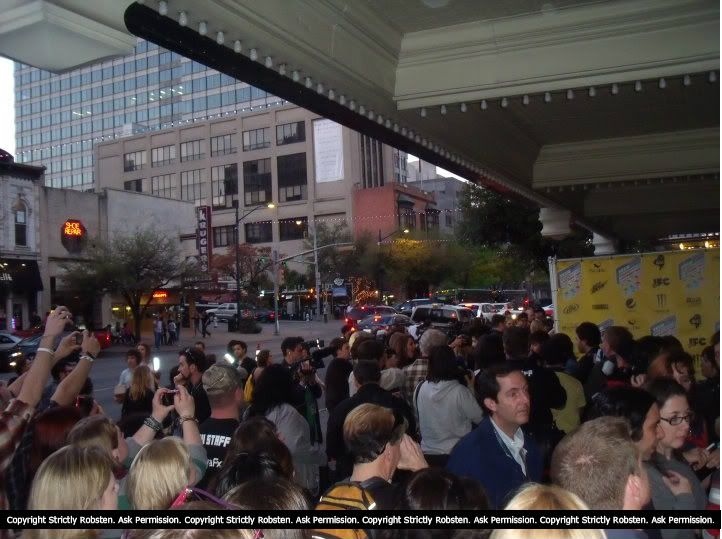 The Crowd (Kristen is still towards back left corner doing interviews)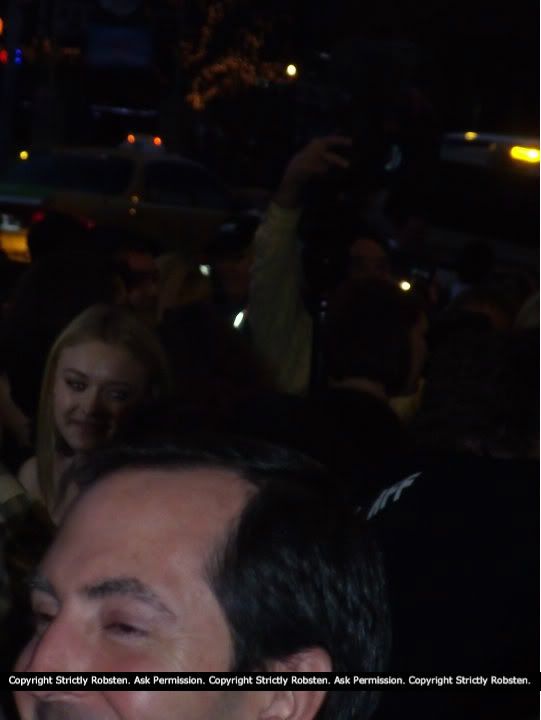 Dakota Fanning coming in before Kristen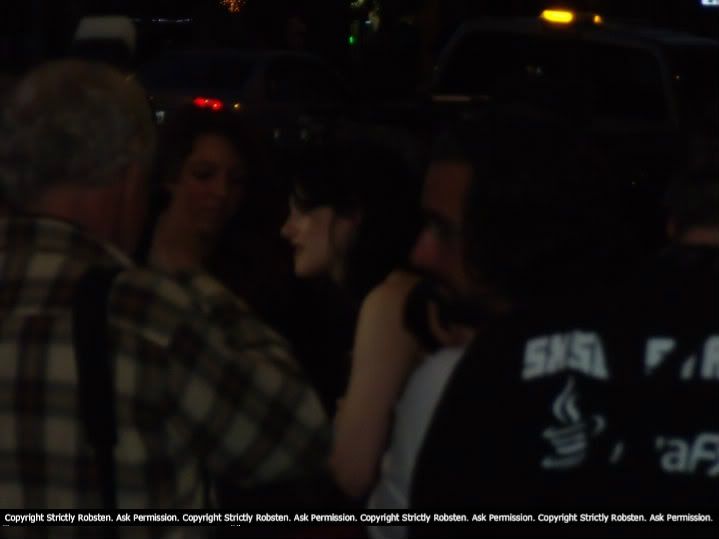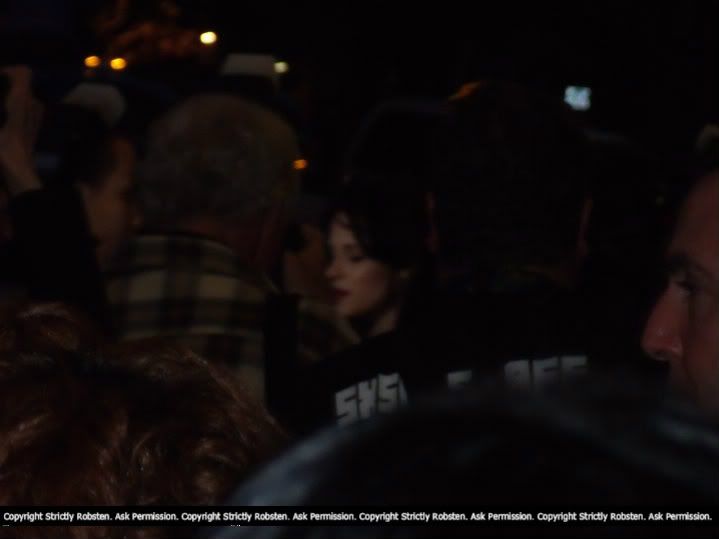 Bad lighting with all the cameras flashing..but just look at her!